Digital life in China II
Useful apps in China: transportation, travel and medical services
The second part of our "Digital life in China" guide covers transportation, online travel booking, medical services and ideal business meeting venues.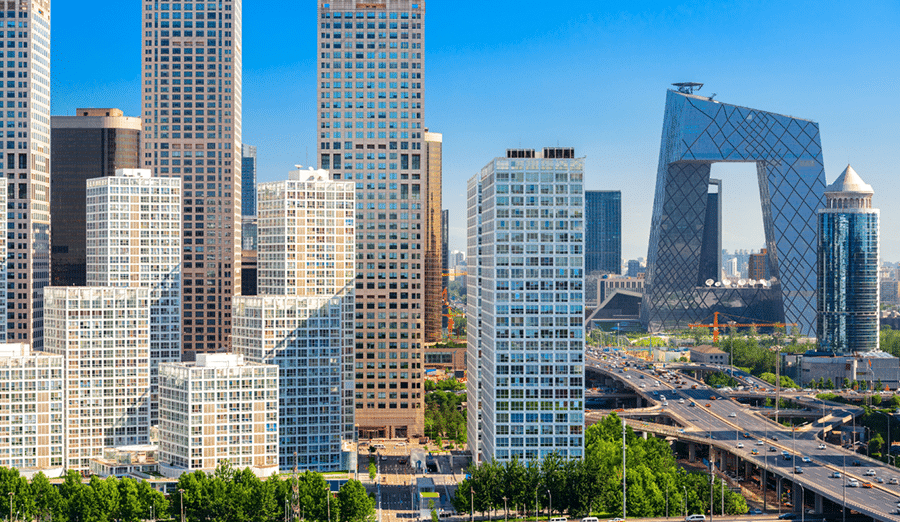 We are ready to welcome you!
China bound travel has been picking up since the country reopened its borders earlier this year. What has changed about daily life in China since 2019? One aspect is for sure, life has become much more digitalized. Whether you will be coming to China for the first time or revisiting again after years, read this to feel more prepared for your trip.
As an interactive platform for international companies and organizations, German Centre Beijing is looking forward to receiving more visitors from Germany again. This guide is meant to support visitors by offering helpful information about the digital side of day-to-day life in China. The first part covers messaging, cashless and mobile payments, ride hailing, maps and directions. In this second part, you will find useful information for daily transportation, travel bookings, medical services and business meeting facilities.
Use a shared bike to explore the city
If you want to get from A to B within a short distance or experience the city up close, you can hop on a shared bike! Hellobike is a bike-sharing service within the Alipay app and is easy and convenient to use.
To enjoy this service, you will first need to search 'Hello Bike' in Alipay app, agree the terms and conditions and authorize linking the app to your mobile number. (Haven't set up Alipay? Download our guide Getting started with Alipay)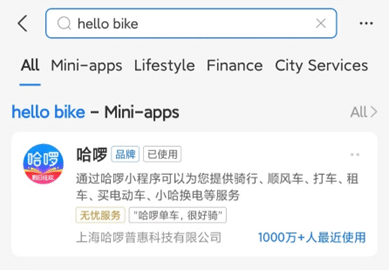 Find a white-blue bike on the street, open the Alipay app and click 'scan' and then 'unlock'. After you arrive at your destination, make sure to leave it in a designated area (you can either see them on the map in the app or just take a hint from where other shared bikes are placed). Lock the physical lock at the back wheel or, if it doesn't have a physical lock, choose to lock the bike in the app.
Enjoy your ride!

hellobike is a mini-app and can be accessed via Alipay.
Convenient transportation via Metro
The best way to avoid the traffic or experience the everyday life in China is to take the metro. The metro system of metropolises, such as Beijing, Guangzhou and Shanghai, covers every corner of the cities. The trains arrive every few minutes, so even if you miss one, the next one is coming right up. Each metro station has signs both in Chinese and English for easy navigation.

You can use the metro with your Alipay app.
To use the metro, open the 'transport' section at the top of your Alipay app. You have to initially set up the metro card with a Chinese mobile number, afterwards you will have a metro QR code on the 'transport-metro' section. You can easily scan the QR code to get in and out of the metro station and your fares will be automatically deducted.
Online travel booking agency
When it comes to booking anything travel related in China, Ctrip is the go-to app and it is the only Chinese app that supports English services and accepts foreign credit cards. Internationally known as Trip.com, it's your ultimate travel companion when it comes to booking flights, hotels, trains and much more. It's an equivalent of Booking.com but only more comprehensive.

You can download Ctrip from your device's app store.

While you are in Germany, you can download Trip.com from your device's app store.
Medical services with English-speaking staff
Unlike many countries where you visit a general practitioner or a neighbourhood clinic, it is very common in China to go to the hospital for routine concerns as well as for significant emergencies.
Though no one hopes for it, emergencies could occur while traveling abroad. Therefore, we prepared a list of hospitals in Beijing and their contact information, offering services in English. Better safe than sorry!