Spacious Offices in China
Lots of space at German Centre Shanghai
With German Centre Shanghai, in the middle of Pudong, a lively slice of Germany has come into being. This is where the heart of the German community of Shanghai beats. Here is where bilateral economic and business contacts are formed.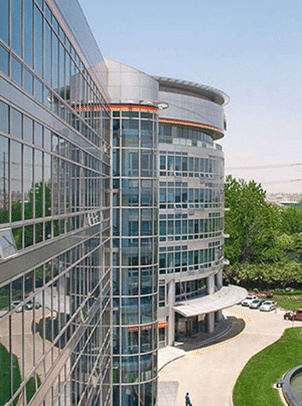 Business Center in Boomtown Shanghai
Accompanying businesses since 1995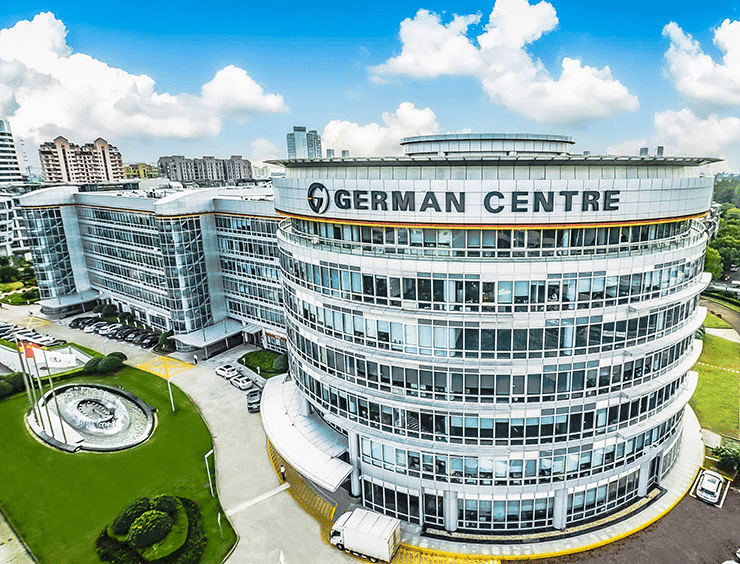 Spacious building in popular location
The modern, spacious building of German Centre Shanghai offers international firms from a wide variety of industry sectors all sorts of possibilities for working, networking, and doing business. Surrounded by much greenery, it is located in Zhangjiang Hi-Tech Park at the heart of Pudong. As part of the German Centres Worldwide network, German Centre Shanghai is a subsidiary ob BayernLB. You will find much more information on their own website, linked below.
Spaces
Everything to work, live and network under one roof