Space to grow
Rooms and offices
Whether you need a single desk, a sales office or office space with a showroom, we have the right space for you. We plan with you for the long term: our flexible solutions offer plenty of room to grow in modern buildings with well-maintained and reliable facilities. The German Centre is the right place for your "made in Germany" business.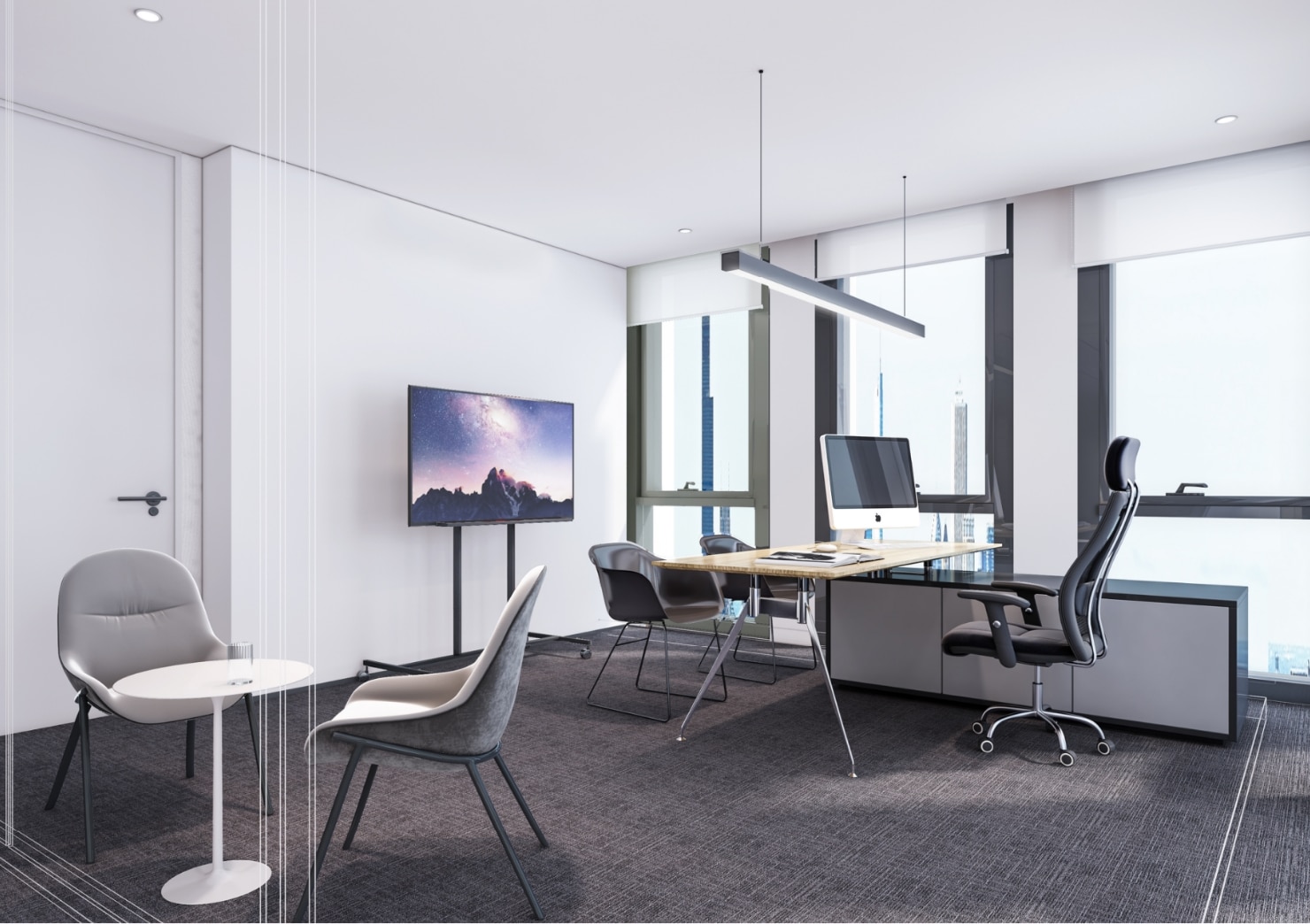 Space to work, network, exhibit, meet and celebrate
German Centres are office buildings with a wide range of space and services. In the coworking area you are highly flexible. In the serviced offices you find everything you need to get started quickly. You equip your own office as you need it. You can meet experts, brainstorm ideas, develop and test products or demonstrate them to an expert audience.  And as the German Centres are vibrant communities, there are many opportunities to meet your employees, customers and partners.