Exhibition Centre
Advanced Manufacturing Exhibition and Experience Centre now in Singapore
The starting signal has been given: AMEC, an Exhibition Centre for Industry 4.0 at German Centre Singapore, now open.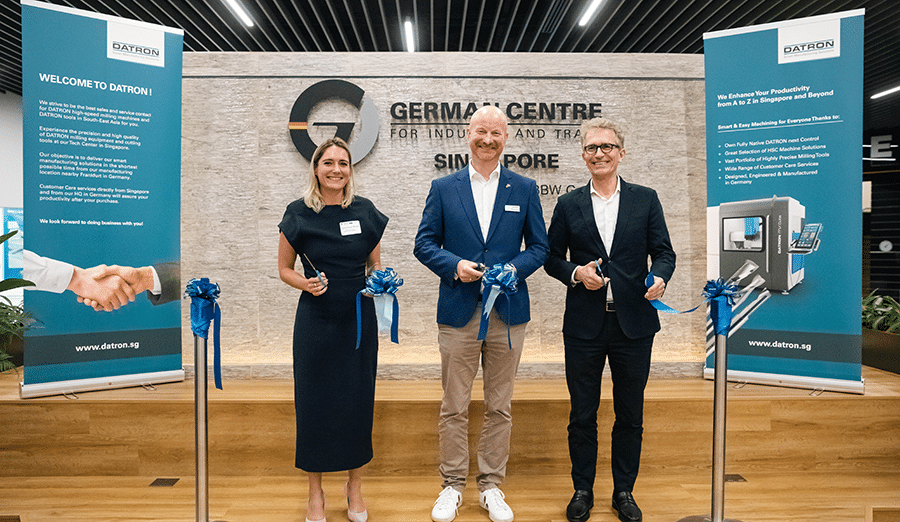 Opening in the company of the German Centre Singapore Community
Touchscreen-enabled CNC machines, robotic palletising solutions and virtual manufacturing tours – all these could be experienced during the recent B2B networking event at German Centre Singapore. The event, a regular meetup of the German business commuity, also served as the kick-off and preview for the new Advanced Manufacturing Experience Centre (AMEC).
AMEC will not only be a platform for companies from fields like industrial automation, additive manufacturing or digital factory to present their solutions virtually and on-site; roundtables, networking events and tours will actively promote exchange and help participants develop their business in the ASEAN region.
Advanced Manufacturing is a key industry in ASEAN
Advanced manufacturing is a key industry not only in Singapore but in the entire ASEAN region. Home to leading companies in advanced manufacturing, German Centre Singapore has created yet another important regional industry cluster.
"The focus on advanced manufacturing is a logical consequence for us after the launch of Life Science Incubator and the demo operation theatre, which became starting point and home to companies in the Life Sciences, MedTech and related industries," says Dominique Herold, Managing Director of German Centre Singapore. "Our goal is to help companies gain a foothold in Singapore and grow their business in Asia," she adds.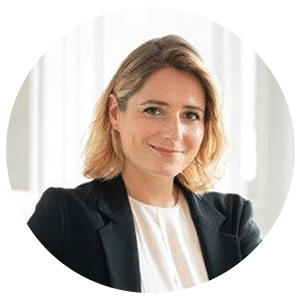 Our goal is to help companies gain a foothold in Singapore and grow their business in Asia.
AMEC was previously introduced to an interested audience during an open stage session at ITAP. Speakers were Dominique Herold, Michael Daniel, CEO Datron AG, and Sandeep Sreekumar, Co-Founder IndustryApps.
Advanced Manufacturing pioneers are partners of the exhibition center
Datron and IndustryApps, together with OnRobot, are pioneers at AMEC, which was inaugurated during the second B2B networking event this year on October 20, 2022. The companies have presented innovative CNC machines for aluminium, a complete collaborative robotic palletising solution and solutions for creating virtual experiences. Datron AG also officially celebrated the opening of its first technology centre in Asia during the event.
"With our touchscreen-enabled CNC machines, we not only help our customers save space and energy, but also enable them to simplify work processes – a crucial success factor against the backdrop of the global shortage of skilled workers," says Michael Daniel, CEO of DATRON AG. "German Centre Singapore is an excellent starting point for any activities in Asia", Michael concludes.
A live experience of modern technologies
Ease of use and fast deployment are also essential value propositions for the OnRobot team, which presented its impressive collaborative robotic palletizing solution that can handle multiple shapes and sizes of boxes and crates weighing up to 20 kg. It was an awe-inspiring experience for visitors to witness the 7th axis lift combined with the high payload 2FGP20 gripper, taking boxes from the conveyor to the pallet. The application is handled via OnRobot's palletizing software offering a no-programming set-up and path planning from the robot's teach pendant.
"Manual palletising is a very labour-intensive, repetitive and unergonomic task," says Niels Ole Sinkbæk Sørensen, Area Sales Manager South Asia, Southeast Asia & Oceania at OnRobot. "The OnRobot palletizing solution helps companies to remove the physical workload from the workers, enabling them to focus on more value-added tasks. Automation also increases productivity and throughput, minimizes waste, and improves quality," he explains.