DATRON SEA Pte Ltd
Renowned German machine tool and milling tool manufacturer excelling in high-speed cutting solutions. Proves problem-solving attitude, making work easy with own intuitive machine control DATRON next.
About DATRON SEA
DATRON offers high-speed manufacturing solutions, especially for milling future-oriented materials – including aluminum and composite materials. The company develops, produces and distributes innovative industrial products such as HSC machine tools, milling tools and accessories, and offers an extensive range of technical and digital services. With the latest technologies secured by numerous patents and following the credo "everything from a single source", DATRON builds customer relationships through its outstanding problem-solving attitude.
Founded in 1969, DATRON has built its brand as a leading German CNC machine builder especially by developing its own machine controls. The latest innovation, DATRON next, constantly evolves, catering to the needs of state-of-the art production environments in SEA and beyond by making complex operations as easy as using a smartphone.
DATRON machines are characterized by high quality and efficiency at very low energy consumption and are used, among others, in electrical engineering, the metal, plastics and automotive industries, aviation and dental technology.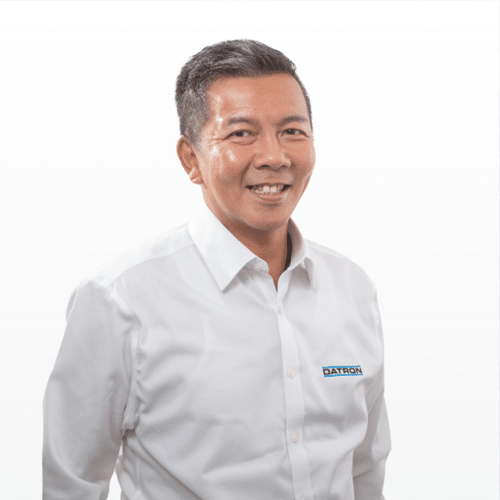 German Centre Singapore is an ideal environment for our DATRON showroom to offer high-quality technology in the hustle and buzzle of the city. We appreciate the support of the inhouse business network and stress the importance of this valuable hot spot by
Frank Lim, Director Sales at DATRON SEA