China 30.60
Renewable Energy
Start: 24.03.2022, 16:30H (local time)
End: 24.03.2022, 18:00H (local time)

hybrid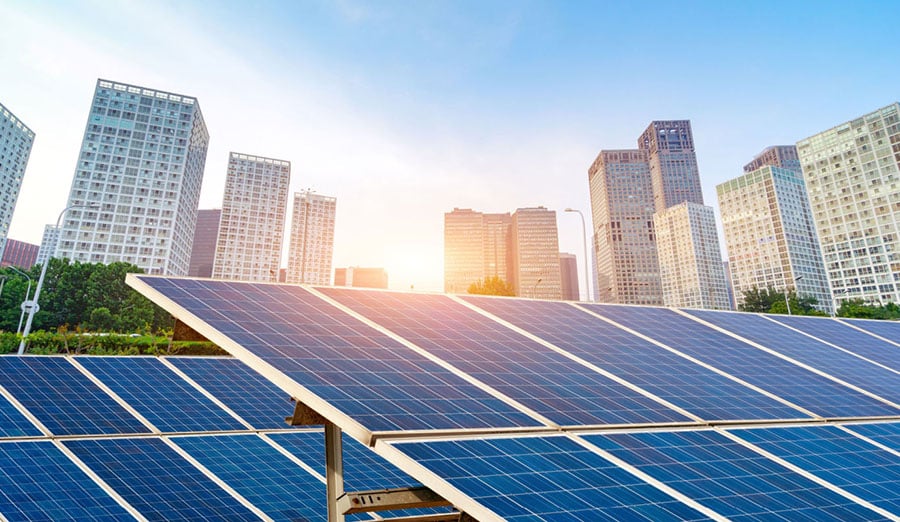 China's energy system is transitioning towards renewable energy
In our hybrid seminar, attended by more than 170 participants from different industries, industry experts outlined market opportunities and challenges for DACH companies and introduced practical approaches to transition towards greener energy sources. Renewable energy production and consumption, in particular solar PV and wind energy markets, are showing constant growth over the last decade, which is further accelerated by China's 30.60 pledge.
Speaker Kevin Tu concluded:
The establishment of a new type of power system with Chinese characteristics will bring both opportunities and risks to market players. Identifying the appropriate (niche) market is important for sustainable operations of international companies in the Chinese market.
Attendees gained valuable insights and best practice approaches. CRRC Voith, a Sino-German joint-venture which develops and produces wind turbine gearboxes, is a great example for innovative and digitized production processes. Markus Schlosser demonstrated how CRRC Voith optimized supply chains and reduced costs by implementing new tech­no­lo­gies.
Hu Caihong introduced Volkswagen Group's "goTOzero" mission and the company's approaches on decarbonization of production. Her presentation included suggestions on how to reduce carbon emissions for suppliers and SME manufacturers in China, and, in particular, explained what should be the basis of make-or-buy decisions when switching to renewables.
Special thanks go to the events' expert speakers,
Ms. Hu Caihong, Director of Environment Management for Volkswagen Group China,

Mr. Kevin Tu, Managing Director of Agora Energy Transition China,

Mr. Markus Schlosser, Managing Director of CRRC Voith Transmission Technology in Beijing,
as well as everyone attending.
The seminar marked the beginning of a China 30.60 series, jointly hosted by German Centre Beijing and AHK Greater China. Next topic will be Green Manu­fac­tur­ing (28 April 2022).
Details on this and other seminars of the series can be found here:
Similar Contributions
More events
It's that exciting time of the year again! B2B Oktoberfest is back at German Centre Singapore and you are warmly invited!
Invited by German Centre Mexico and CAMEXA. industry experts will get together to discuss the challenges and opportunities of the digitization of the manufacturing sector in the region.