Meet the industry experts
Advanced Manufacturing at your fingertips
The Advanced Manu­fac­tur­ing Experience Centre (AMEC) at the German Centre Sin­ga­pore is a platform for Industry 4.0 providers to immerse themselves in the ASEAN markets. Participants are not only able to present their products and services live and virtually at German Centre Sin­ga­pore. They also become part of a lively industry commu­nity that regularly engages in exchange during roundtables, networking events, bilateral exchange and factory tours.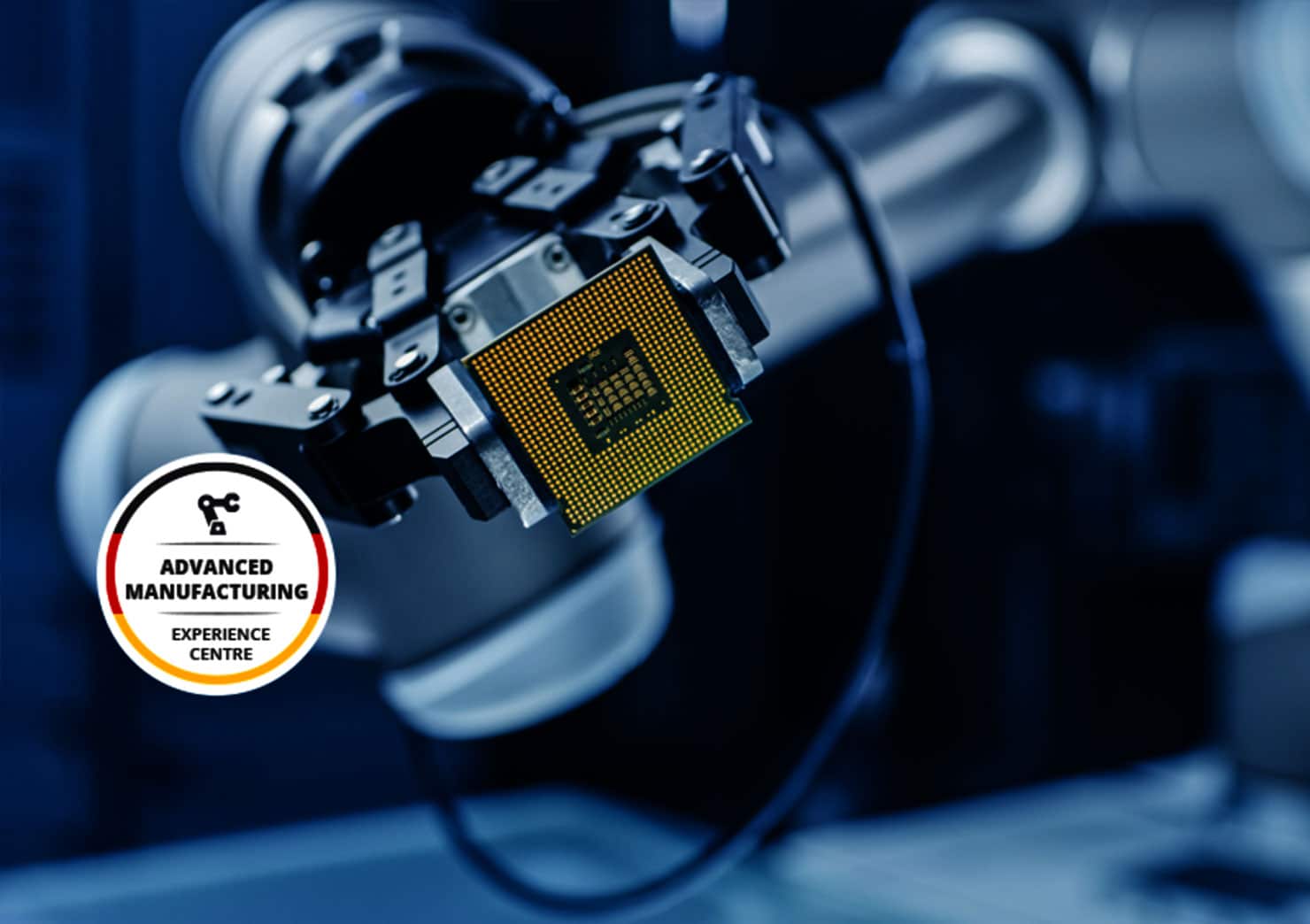 Market entry and business development
The place to grow your industry 4.0 business
Exhibitors
Participating Industry 4.0 companies
Explore Advanced
Manufacturing
German Centre Singapore is home to companies and exhibitors from various areas of Industry 4.0, including Additive Manu­fac­tur­ing, Digital Factory, Industrial Automation and Intralogistics. Find out more and book an appointment to visit them on-site!