RATIONAL Asia South & Pacific
RATIONAL is a Germany-based global technology leader for professional cooking systems that are used for hot food preparation in large commercial kitchens.
About RATIONAL
For 50 years it has been our mission to provide our customers with the best tool for cooking. Starting out in 1973 with only 18 employees, our success has been built on an unwavering commitment to a shared goal of continually creating value for our customers.
Yet our company has never just been content with being a mechanical engineer. We see ourselves as an innovative solutions provider. Above all else, our utmost priority is to satisfy our customers. This vision has transformed RATIONAL into a global market and technology leader. As such, 140 million dishes are prepared daily around the world in RATIONAL units.
With over 1,200,000 RATIONAL units on the market, our cooking systems have become a standard in professional kitchens all over the world. According to our 2018 Kantar TNS study, 98 % of our customers in the relevant German, British and US-American markets confirm that we are on the right track: they would recommend us.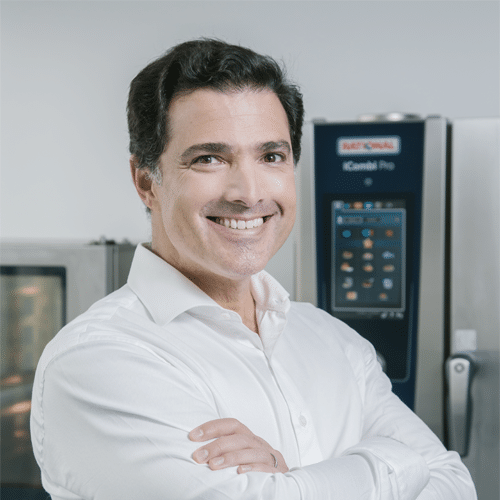 RATIONAL has established its Asia South & Pacific head office in the German Centre since 2015. Our office had expanded throughout the years to incorporate a test kitchen where we invite industry partners and customers to experience RATIONAL's cooking systems.
Miguel Lamberti, Managing Director, Senior Vice President