On the economic situation in China
Market opportunities in China for German companies
During his first visit to Germany in three years, Jochen Tenhagen shared insights on the situation of German businesses in German Centre Beijing.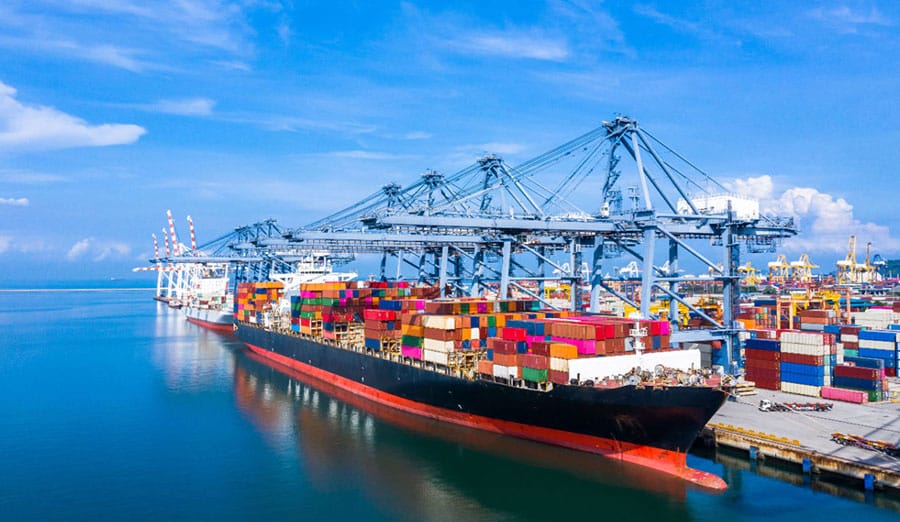 The world's biggest market still bears a lot of potential
In early spring 2023, life in China was getting back to normal after more than 1,000 days of zero-Covid, which had shaped every aspect of life. German managers travelled to China again to visit their subsidiaries, while Chinese managers visited headquarters in Germany.
Just like Jochen Tenhagen did, the Managing Director of German Centre Beijing. In mid-March, he was back in Germany to meet with German Centre partners. He also met with LBBW's Trade and Export Finance consultants and the German Centre Stuttgart team to talk about perspectives for German businesses in China. Here are some key takeaways of the talk.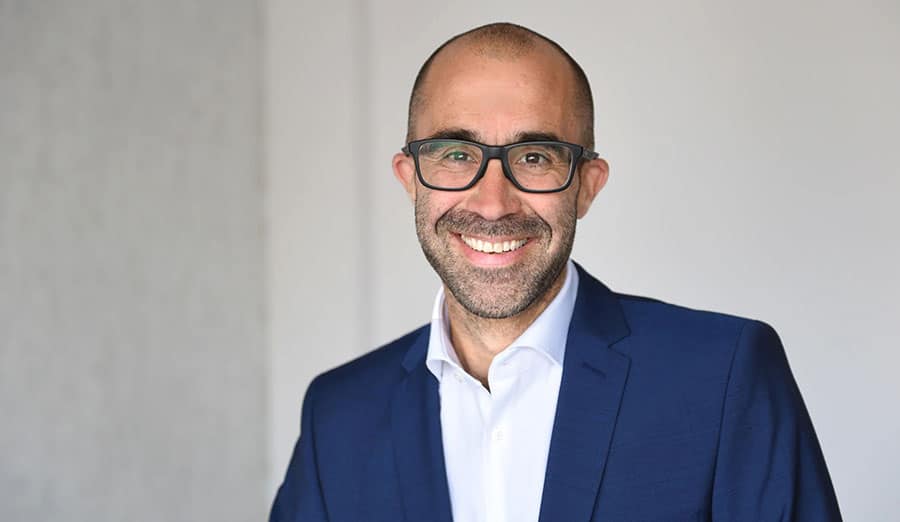 Despite everything that we hear and read about China, despite the past draconian Covid policy, geopolitical tensions and the economic and personal decoupling between the Middle Kingdom and the West, China is and will be an important market for German companies. The market is too big to be ignored and still has potential for many German companies. China is often the world's biggest market for certain products.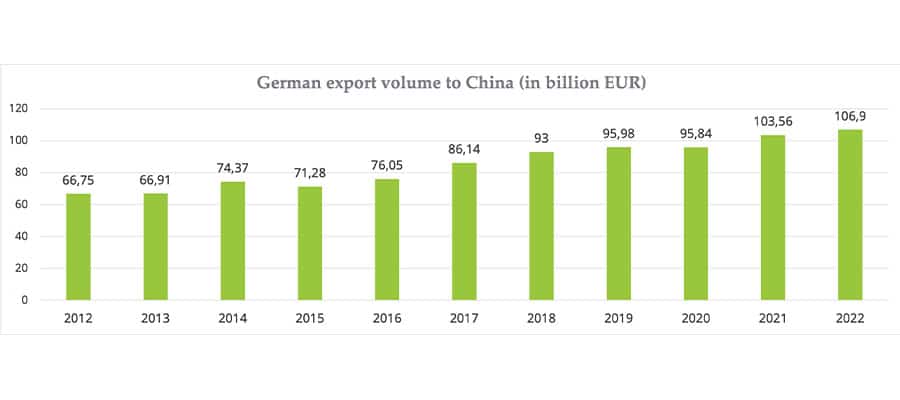 Demand for high-tech and innovative solutions
For a long time, China was the promised land for German companies, where growth and profits lured, no matter what they produced or invested. Now, with the market being more saturated and Chinese companies more competitive, the environment has become more difficult. Nowadays, only those who have a clear objective in mind are coming to China. High profit margins, untapped market potential, the demand for high-tech and innovative products and services: there are still many reasons to do business in China. However, the new situation requires some consideration, because China is now seen as less predictable, less reliable and less efficient.
Finding the right balance in a volatile environment
Businesses are facing two risks: the risk of losing money and the risk of missing opportunities. Every company must find its own balance here. They carry out their own risk management, which includes hedging against supply chain risks, market risks and geopolitical risks.
China is not easy and foreign companies face many obstacles, such as lack of IPR enforcement, data security laws, increasing political influence and control, rising HR costs – the list of burdens for German companies is long, but they do not necessarily outweigh the advantages of doing business in and with China. Most companies will probably not abandon the Chinese market and will not decouple from China, but their focus will shift to de-risking rather than decoupling.
Companies are aware that they are well-advised to be more cautious and not to put all their eggs in one basket.
German companies today should know that China aims to become less dependent on foreign companies and have a more autarkic economy. At the same time, there is an explicit political and strategic desire to make foreign companies and international supply chains dependent on China in order to gain influence and leverage.
In China for China and Diversification
In order to avoid becoming dependent on individual countries and suppliers, Germany and German companies are thinking about diversifying their sales markets, production sites, supply chains and sources of raw materials. Diversification makes German companies less vulnerable and the German economy more secure. However, diversification and setting up a new supply chain infrastructure is a difficult task that involves high costs and takes a lot of time. It is not a matter of two or three years but may take ten years or more.
One way to deal with these challenges is to implement a "China plus one" strategy. Companies are thinking about or have already started to localize or silo their China operations by creating two separate systems – one for China and one for the rest of the world. This means that supply chains, data, human resources, research and development are organized separately for China. Products and components manufactured in China are only used and sold in China. This way, businesses reduce their dependency on Chinese factories for goods sold abroad and minimize the risk that potential problems in China would endanger the whole corporate existence.
One key to success: Be unique!
The future depends on being useful to China. When companies have something unique that China wants and needs, then all doors can open. The country welcomes those companies that fit into its strategic plans and promote future technologies and industries. Examples are green technologies and healthcare or the key industries from "Made in China 2025", e.g. electromobility, robotics, biopharmaceuticals, or advanced manufacturing.
More independence from China cannot be achieved by demarcation, but only by increasing competitiveness and technological leadership. Companies are well advised to focus on their own strengths and on how to improve those strengths and adapt to the new conditions. We should see China as an incentive to become better and more innovative ourselves.
As an international commercial bank, LBBW accompanies its corporate customers worldwide, while the German Centres share their expertise on site. Through a constant exchange with their clients, partners and institutions, they know what special challenges and opportunities companies are facing in foreign markets.