Market entry in Mexico
Alxedo: a German clean tech start-up in Mexico
Alxedo is a German clean tech startup, operating in Mexico as its first market. Founded by Samuel Sellmann and Kai Werthmann in 2020, Alxedo is creating the world's first digital ecosystem of water. It took them three years to find their "golden path" on how to succeed in the Mexican market. Read more in this success story.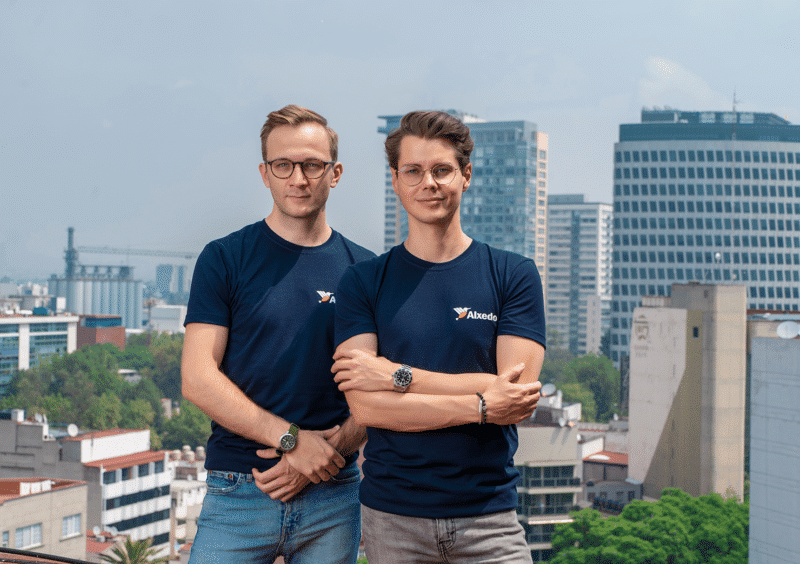 The vision of a plastic-free world
How German Start-up Alxedo found its market entry strategy
During their postgraduate studies of Business Administration in London, Kai Werthmann and Samuel Sellmann developed the vision of a plastic free world. The initial spark was a documentary, published by the Gates Foundation, about the huge environmental problems caused by the usage of plastic bottles. From their time in Asia and Latin America, both knew that easy access to pure water is a big challenge in these regions. Tap water is often contaminated or not reliably available. One day, they brainstormed in a small pizza place in East London – and agreed: We want to offer people a convenient, accessible, and trustworthy alternative to bottled water.
Nick Junge, Business Development Manager at German Centre Mexico met with Co-Founder and Co-CEO Samuel Sellmann in the German Centre to learn more about the company's journey and developing a business in country.
Product testing under real conditions
Showcase and pre-market test your innovations
For over 20 years, German Centre Mexico has been supporting companies with its business development in the Mexican market. Besides providing flexible workspace, the business centre is also a platform for networking and product showcasing. So does Alxedo and showcases its products in the German Centre's pantries. This way, they get a easy access to their target group and direct feedback from users.
Use the German Centre for soft launches

Conduct product tests under real conditions

Get a budget-friendly access to a test market

Gain genuine user feedback
Hello Samuel. Thank you for meeting with me today. Let's get right to the start: Tell our readers about your innovative product!
Hi Nick, thanks for having me. Of course, I would love to. We developed a smart water purifier, our ALX1, that monitors water quality in real-time via an intuitive mobile app. With our technology, households and companies can rest assured that their filtered tap water is safe for consumption without the need to continuously buy bottled water. Our latest product, the ALXfizz, extends our offer to sparkling water and even sugar free soda drinks. With our solutions, we provide easy access to clean drinking water and thus reduce the consumption of single-use plastics.
As you said, there are many regions, where you would find a market for your smart water purifying technology. Why did you choose Mexico to develop your company?
There are mainly two reasons, why we decided to start in Mexico: First, Mexico has the highest bottled water consumption per capita globally. In combination with further factors, such as a solid economic growth, a growing middle class, and the ease of doing business here, this led to our decision to start in Mexico.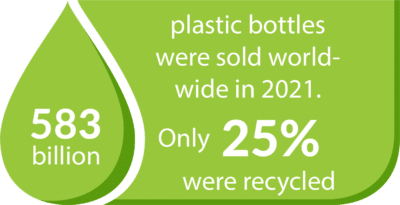 And second, Kai has already lived in Mexico for a couple of years and he burns for the country. Knowing the country, its structures and culture helped us a lot, particularly with our first steps here.
We are the first sustainable brand for homemade beverages in Latin America – which makes us a little proud.
You have started your company's journey three years ago. I'm pretty sure that your experience will be helpful for start-ups in a similar situation. Maybe you can share some insights about the ups and downs you went through?
Of course and I will start with my most important advice to anybody who wants to start a company: Don't be tricked to believe that your journey will be linear!
During the development phase of our product, we basically received only feedback from close friends and family and felt that our product is going to be absolutely amazing, and that it will be perceived as a game changer in the market.
This feeling of a "pre-market high" is relatively normal due to the fact that you are so invested in the development process and would obviously not create something you don't like.
However, it is a very dangerous bias, since you are not necessarily the best representative of your own target market and therefore, you don't know, if the market will really perceive it with the same enthusiasm. The hype and feeling is great to carry you through the bootstrapping time at the beginning, however, you should collect good feedback as quick as you can.