Ready to move in
Turnkey Offices
AHK Greater China in Beijing let German Centre Beijing take care of their interior office equipment. It started with a detailled specification, and ended with the handover of the keys for a modern, functional and high quality office space. What is included in a "turnkey office"?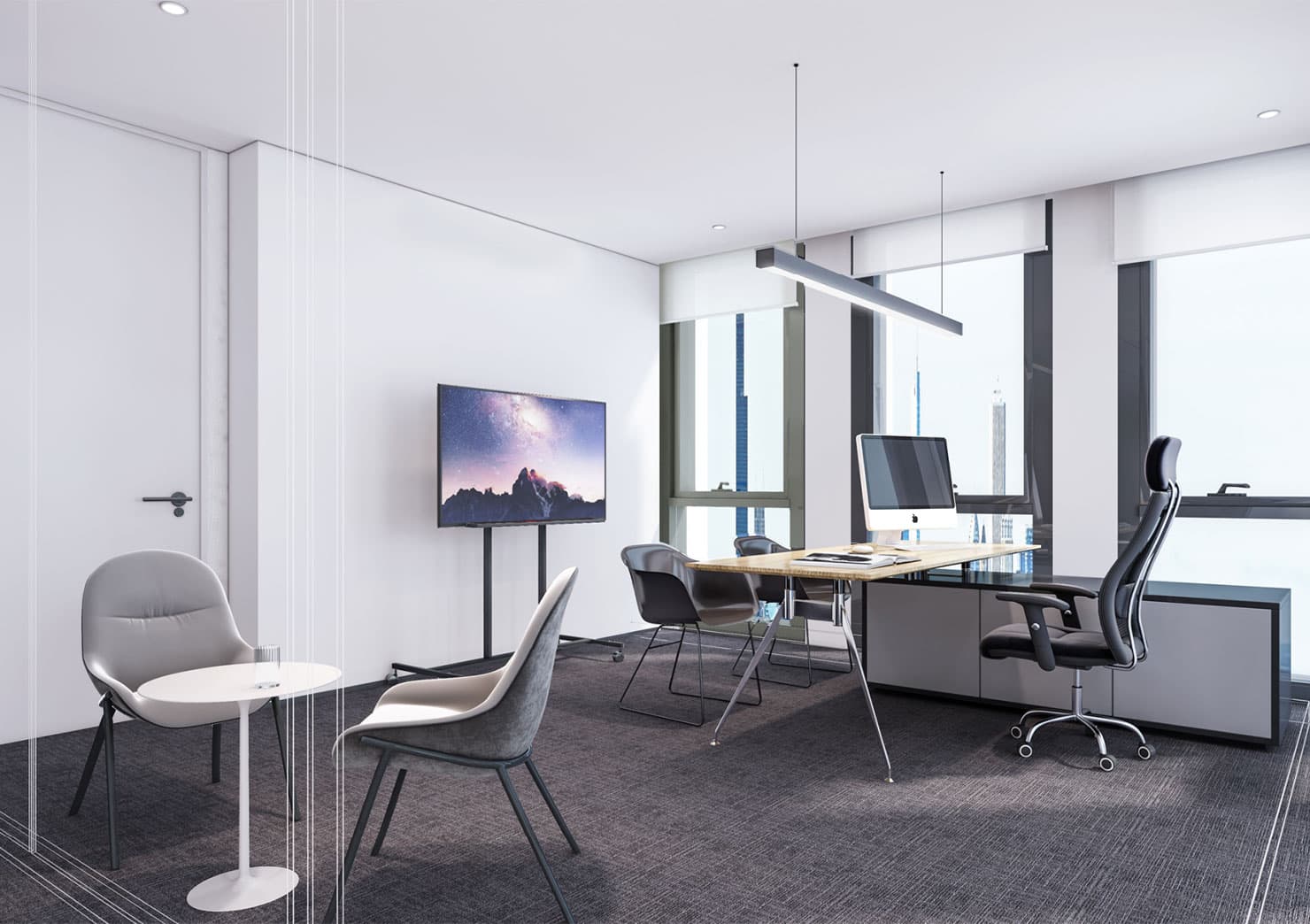 Modern Workplace
Turnkey Office Spaces at German Centre Beijing
Office space design can be a key factor for companies to attract talent, boost productivity and make workspaces an enjoyable place for employees to thrive and perform at their best. Ideally, you want to create a flexible workplace that meets diverse requirements – providing a pleasant environment to collaborate and communicate, as well as allowing people to focus and concentrate whenever needed.
Economical and efficient
Your new office: individual, flexible and state-of-the-art
Our turnkey offices spaces provide flexible solutions for a successful workplace transformation – rethink the way you work! We hand over your office ready to use with all agreed services. During the entire furnishing phase, one of our experienced employees will be at your side as a competent contact person.
Planning and creating a new office space can be very exciting but it's also a challenging task and a big commitment: Including the selection of suitable service providers and suppliers, concept development based on individual requirements, application for construction permits and ensuring compliance with building and safety regulations, on-going communication and coordination with different parties, and more.
That's where the German Centre comes into play. Our solution to make things easier: Turnkey office spaces. Deal with our experienced German Centre colleagues as a single point of contact to design and build a new office space customized to your individual requirements. We will take care of the whole project in every aspect, creating a fully equipped turnkey office space for you. Meanwhile, you can fully focus on your main business.
The German Chamber of Commerce, AHK Greater China, decided to go with this service, provided by German Centre Beijing, in order to transform their workspace into a 675 sqm office with about 80 work stations. The modern concept meets all demands for an activity-based workspace. It enables the chamber and their guests to work in a suitable and pleasant environment.
Our turnkey offices spaces provide flexible solutions for a successful workplace transformation – rethink the way you work!
The AHK office follows an open concept with a bright and friendly interior. The office space features various focus rooms, meeting rooms, a kitchenette and breakout areas, where employees and guests meet. The whole setup is supported by smart technologies. This provides high flexibility and ensures the right set-up for a broad range of tasks, that require different types of energy and inputs, e.g. lighting, air-conditioning or communication. The bright and welcoming workplace is the new base for AHK to promote and advance Sino-German business cooperation, and support their 3,100 members' business interests in China.
Success Stories
These clients are at home with us