China 30.60
Green Manufacturing
Start: 28.04.2022, 16.30H (local time)
End: 28.04.2022, 18.00H (local time)

hybrid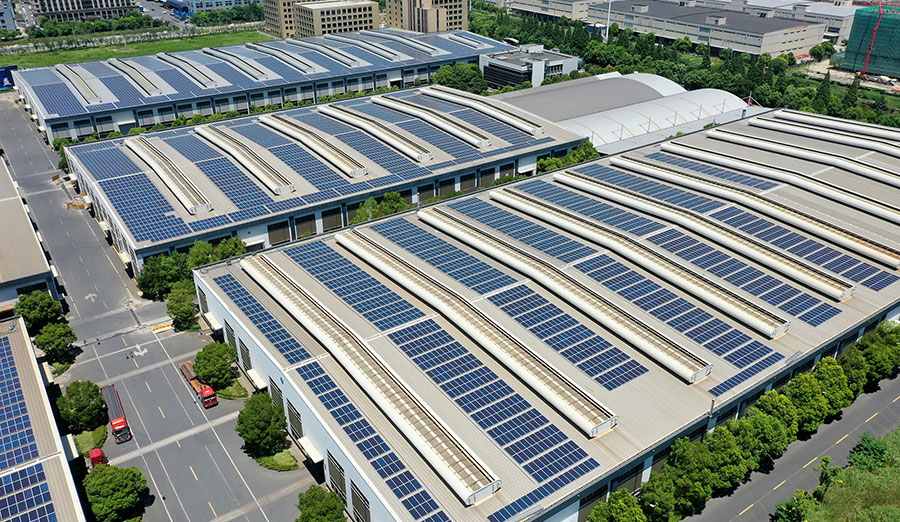 Practical approaches to transitioning towards carbon-neutral manufacturing
The green transformation of China's manufacturing sector is key for more sustainability and a greener economy. Businesses need to shift away from fossil fuels, embrace new technologies and change the way they operate. In our online seminar in April 2022, attended by more than 170 participants from different industries, three industry experts outlined market opportunities and challenges and introduced practical approaches to transitioning towards carbon-neutral manufacturing.
China's green manufacturing sector experienced rapid development in recent years, which is further accelerated by China's 30.60 pledge. Speaker Mr Zhao Haina of the German Mechanical Engineering Association VDMA forecasted, that:
The output value of the environmental protection industry is going to increase from 7.5 trillion yuan (2020) to 11 trillion yuan (2025).
All manufacturers in China, including German companies, need to contribute to a greener China. Businesses need to integrate sustainability concepts to realise responsible product design, achieve energy efficiency in operation and production, and reduce carbon footprints. Attendees gained valuable insights and best practice approaches:
Alexander Krausse, Vice President Production Region APAC for the GEA Group, introduced GEA's global sustainability strategy and their sustainability approach in China. GEA Group, one of the world's largest suppliers of systems and components to the food, beverage and pharmaceutical industries, aims to achieve net zero production processes by 2040. GEA's net zero concept covers five key action areas for responsible operations such as energy, recycling, and building.
Mr. Krausse stressed the importance of comprehensive analysis of local operations and cooperation with capable and experienced consultants, to implement a green manufacturing approach and responsible operations on a local level in China.
Yang Hailin, Sustainability Manager in Siemens Ltd. China, introduced Siemens' holistic approach for realising carbon-neutral operations in China and talked about energy efficiency in operation and production, responsible product design, and leveraging digitalization. Siemens China launched its "Zero-carbon Pioneer" Initiative to foster sustainability development and create value across industry and society.
With digital innovations and cross-industry expertise, the company aims to co-create a green ecosystem with all partners in China to help build end-to-end zero-carbon industrial chains, in support of China's 30.60 goal. The company's decarbonisation strategy does not only focus on own production processes but addresses greenhouse gas emissions 'from cradle to gate'.
Similar Contributions
More events
Offices, meeting rooms, workshops and networking - the German Centres cooperate with the German Business Incubator to support their customers in doing business in Vietnam.
The Head of Trade Finance for Bavaria, Saxony and South/East Wuerttemberg spoke to us about current trends among German companies abroad.