Jp. Morgan Corporate Run
Running for charity in Singapore
The German Centre Singapore team laced up their running shoes to join the JP Morgan Corporate Challenge this year. Led by Managing Director Dominique Herold, the team ran in solidarity with a team from the LBBW Singapore branch and other participants and raised funds for Rainbow Centre, a charity that helps children with disabilities.
The team was joined by German Centre Beijing Managing Director Jochen Tenhagen, who happened to visit Singapore and his colleagues at that time. Being the passionate runners he is, he did not need to think twice about participating, despite not being used to the tropical climate that Singapore is well-known for.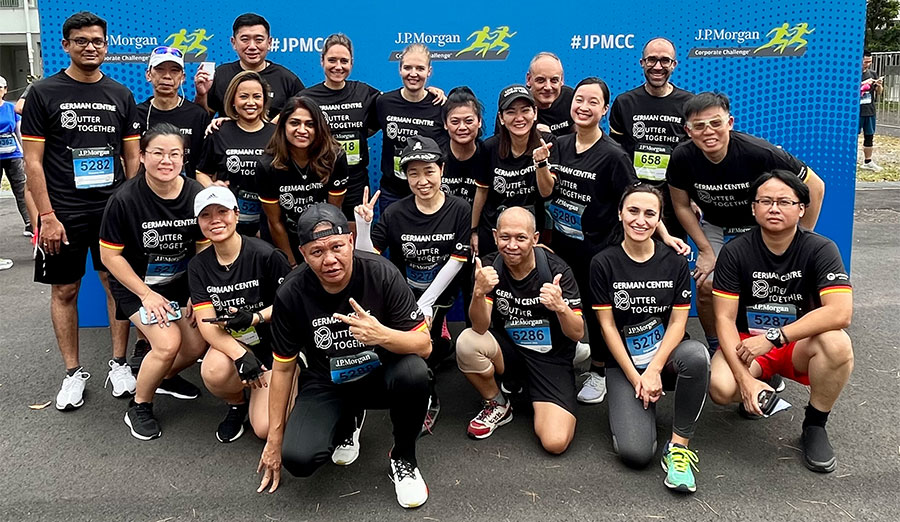 About the running event
The J.P. Morgan Corporate Challenge is the world's largest corporate running event. Each year, events take place in 15 locations across eight countries and six continents with one mission: to serve as a catalyst between work and wellness. The series offers companies the opportunity to bond over a shared experience powered by fitness, friendly competition, food and fun.
Part run, part party, each 3.5-mile / 5.6-kilometre road race unites participants with their colleagues as they celebrate teamwork, camaraderie, and the global corporate challenge community. From walkers to runners, entry-level employees to seasoned professionals, and start-ups to large corporations, everyone is welcome.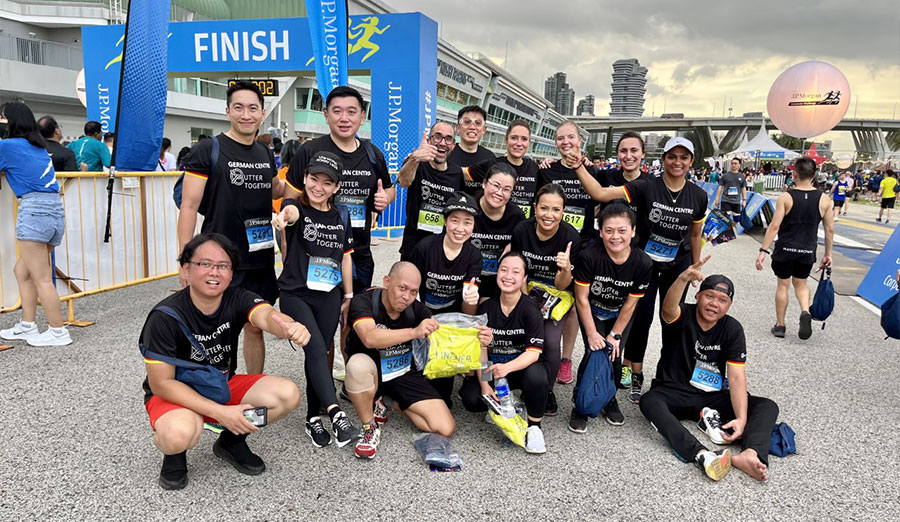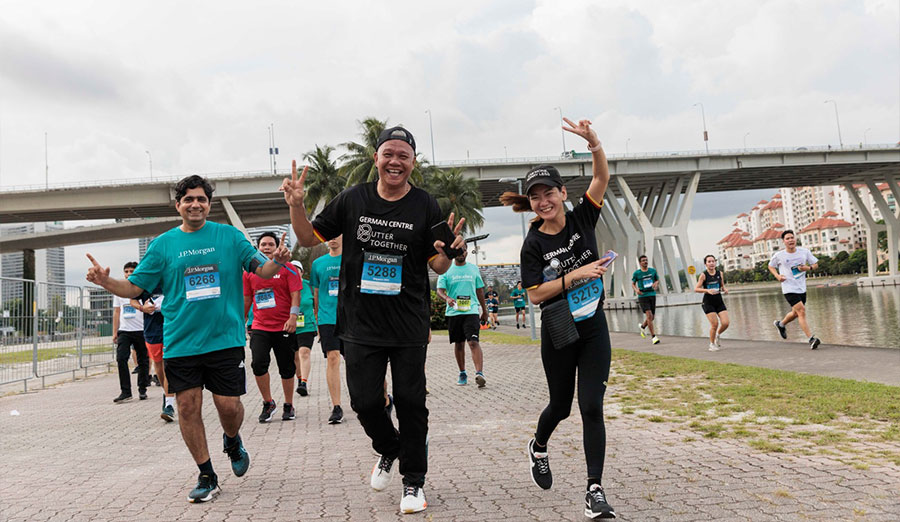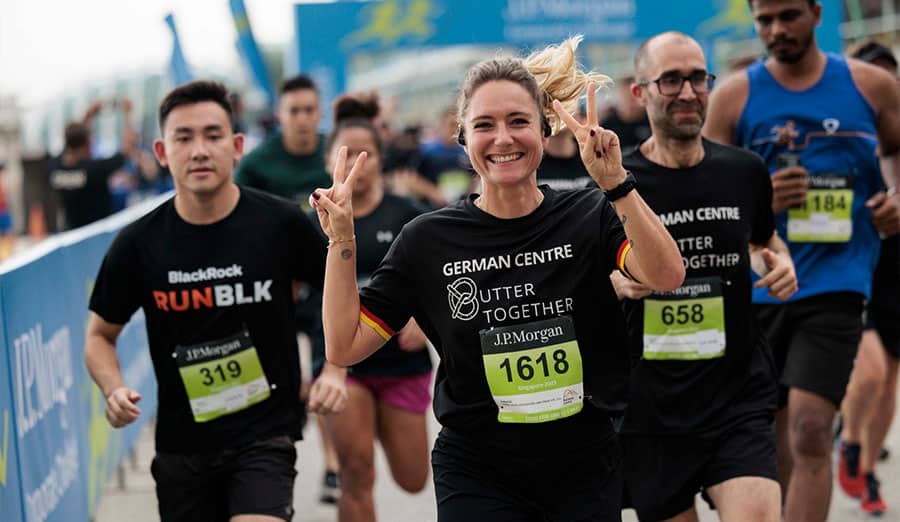 We are proud of our team for coming together to make a difference – and not for the first time. The team is always eager to take part in supporting initiatives that enable everyone to reach their full potential and they even came up with a team hashtag for such events, because we all know we are #buttertogether