Givex Singapore

Givex is a technology company offering clients a global reach with robust gift cards, omnichannel loyalty, analytics and cloud-based POS solutions. Givex is listed in Canada.
About Givex

Givex is a technology company offering clients a global reach with robust gift cards, omnichannel loyalty, analytics, and cloud-based POS solutions. Givex has been established in 1999 and today Givex operates in over 55 countries, having processed over 16 billion transactions to date, across a wide array of industries.
Our Proven Platform is providing the tools that drive customer engagement and accelerate operational efficiency for our clients while generating the valuable and actionable data that is crucial to maintain a competitive advantage in today's fast-moving economy.
Our history shows our pioneering spirit and associated milestones. However, the hard work and dedication of our employees to continue to make history is our proudest achievement.
Below are some Key milestones:
1999 – Full e-Gift Program software developed

2000 – First multi-unit customer – Kelsey's International (Cara Operations)

2001 – Fully integrated Stored Value Card program launched

2002 – Loyalty Program launched (Lettuce Entertain You Enterprises)

2003 – Electronic Coupon Engine

2003 – Currency conversion for gift cards

2004 – European office is opened in London, UK

2007 – Givex launches Customer WebSuite

2008 – Australian office is opened in Sydney, Australia

2009 – South American office is opened in Sao Paulo, Brazil

2009 – Asian offices are opened in Hong Kong and Shenzhen, China

2009 – Launched Uptix Stored Value Tickets for event venues and the sports industry

2010 – In-house fulfilment facilities set up in North America (Mississauga, ON and Gurnee, IL)

2011 – Launched Vexilor, our cloud-based tablet POS solution.

2012 – Develops mobile wallet and SUN (Single Use Number) system for secure transactions

2014 – Acquires Marqui CMS, a Content Management System to further enhance the online capability

2015 – Acquires Paymentech gift card business, adding over 10,000 new client locations.

2015 – Opens Dallas, TX office

2017 – Givex Launches Tiqer our table-side ordering kiosk.

2018 – GivexGo, Analytic reporting is launched

2019 – Mexico City and Barcelona offices are opened. Acquires Easy Information Solutions in Mexico. Acquires Owen Business Systems in Canada. Acquires GiftCertificates.ca in Canada

2021 – Completes go-public transaction and lists shares on TSX under the ticker symbol "GIVX" Acquires Pi Cash Systeme in Switzerland. Launches GivesPay our integrated payment solution powered by Adyen

2022 – Trades on OTCQX under the ticker symbol "GIVXF" Acquires Loyalty Lane. Acquires Kalex Equipment Services. Acquires Counter Solutions in the UK.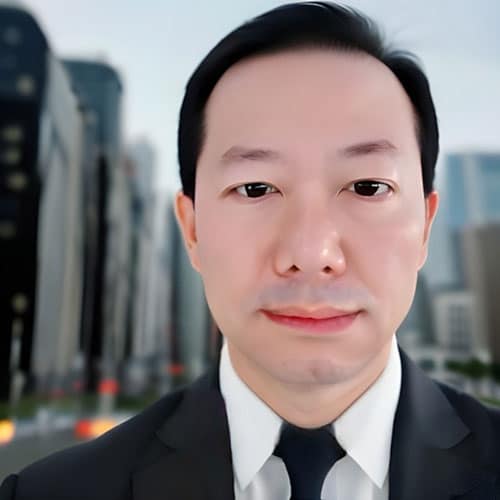 5 years ago, I was tasked to find an office location in Singapore. From the ease of transportation, safety, and ready-to-move-in condition. German Centre makes a good choice with its global office's presence which is aligned with Givex's global branding too.
Patrick Tan, Managing Director South East Asia